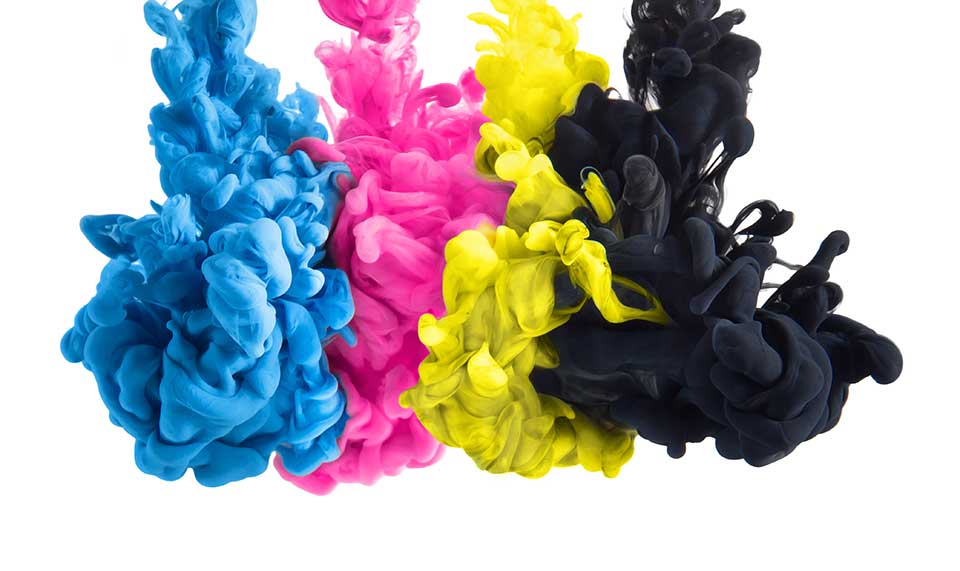 Things change when you're a business owner. Like a first-time parent with a newborn, you Google things you've never Googled before.
Except instead of "how many diaper changes is normal?" you're searching for things like "what is digital printing?"
And now you're here. Welcome!
To answer your question, digital printing is essentially just a fancy term for inkjet printing.
Like your home office printer, it works by propelling tiny droplets of ink onto a substrate. The droplets themselves are one of four colors (cyan, magenta, yellow, or black), but are so tiny that, when placed next to each other, they combine to create the appearance of new colors.
Now that you know what digital printing is, let us explain why it matters when buying packaging.
It Can Save You Money
Printing boxes using traditional methods is expensive.
Between the cutting die, printing plates and "make-ready" fees, you're looking at an upfront investment of between $1,500 and $5,000.
That's a lot of cold hard cash you could be saving by printing your boxes digitally — a method that has no upfront costs.
To help illustrate the impact that upfront expenses can have on your business, we've put together a comparison that breaks down the costs of ordering a mailer-style cardboard box (15 x 10 x 3) using both digital printing and flexo printing methods.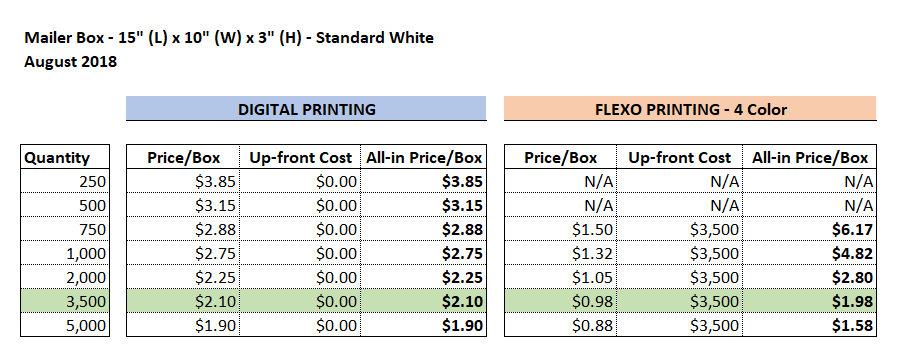 In this scenario, you'd have to purchase at least 3,500 boxes before flexo printing makes economic sense. That's a massive order for most companies, big or small.
Forget ordering huge quantities of packaging simply because your printer requires a minimum bulk order. With turnaround times that are nearly two or three times as fast as traditional methods, digital printing lets you order only what you need, when you need it, helping you control your cash flow.
The Print Quality Is Impressive
Economics aside, there's another incredibly important thing to factor into our above analysis — print quality. Today's digital printers deliver high-quality, vibrant results that rival those achieved by offset printing.
And while it may have been debatable in the past, digital printing now provides a better overall finished product when compared to flexo printing, especially when the artwork contains highly detailed graphics, gradients, and lots of colors.
So even if the numbers suggest you go with flexo, you may want to consider digital printing if your artwork fits the above description.
Design Tweaks (and Customization) Are Easy
Don't like your initial design? Want to change it up to address current trends? Or try a new size?
With traditional printing methods like flexo printing you'd essentially have to start from scratch. Even if it's something as simple as changing a SKU or a barcode, printing plates need to be replaced for every tweak, no matter how tiny.
You'd have to fork over more money not only for a new bulk order, but also for new set-up costs. And then you'd have to wait, up to six weeks, while your job is prepared 😑
Let's be honest: it's hard to get it right the first time around. Digital printing offers major improvements in this department.
Because digital printing uses only a digital file, making tweaks to your original design is easy, inexpensive and fast. Just update your file and resubmit it. That's it. You can have an updated packaging design in your hands in no time.
Want to personalize your packaging for each customer by adding their name? A new technology called Variable Data Printing — only available for digital printers — makes it possible. For no additional cost, you could, for example, send a personalized thank-you box to a group of social media influencers.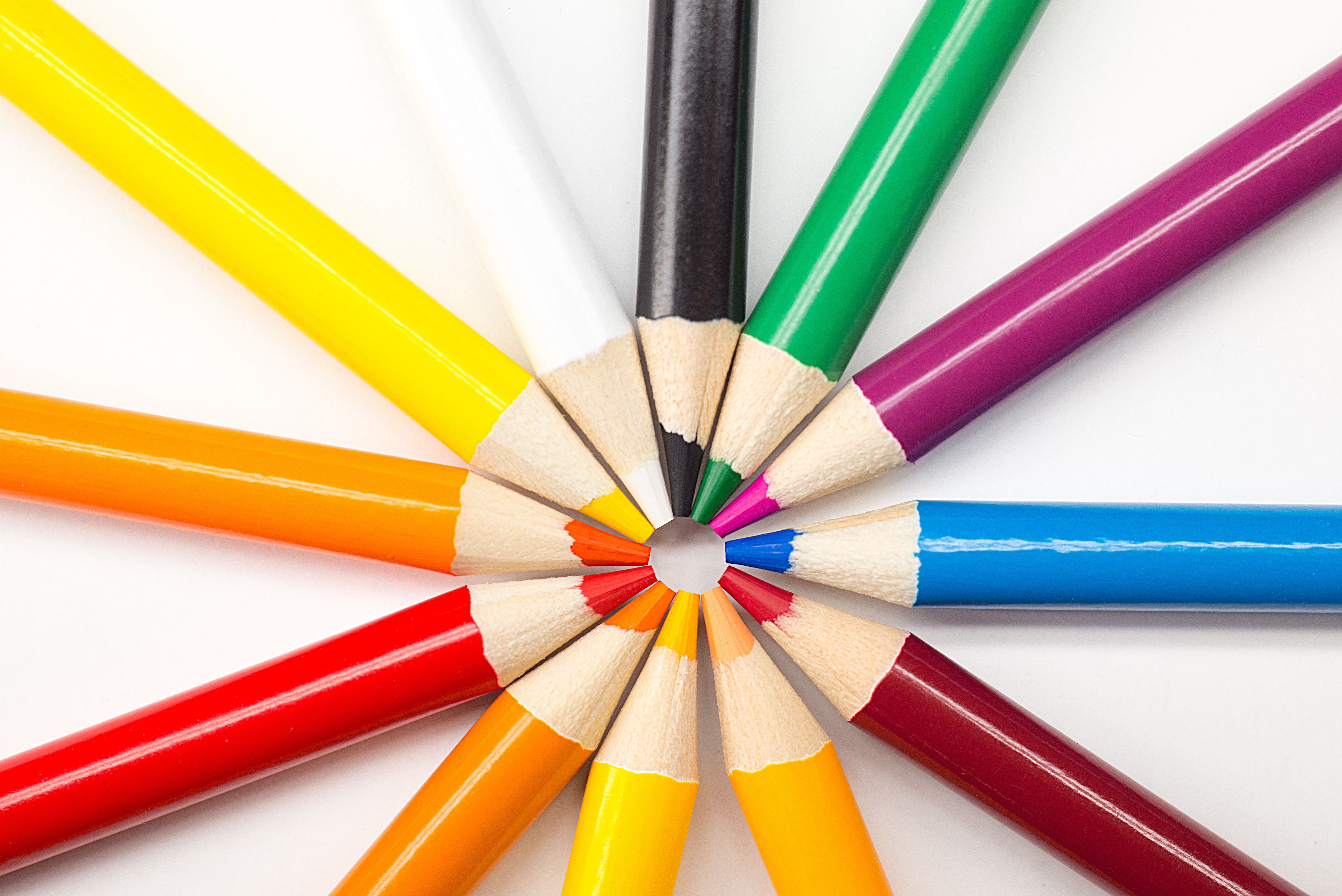 Small Batches? No Problem
For small businesses and startups, purchasing custom packaging has typically been a painful process.
Traditional printing methods and print shops often require clients to place large orders, where the minimum quantity could be as high as 1,000 pieces. That's not cost-effective for startups and cash-conscious companies who only need a small batch or who simply don't want to be stuck using the same packaging for months and months on end.
Digitally printed packaging offers major versatility. Minimum orders are typically much smaller (psst: we offer runs as small as 10 boxes per order) and there are no set-up costs 😌
Curious about how digital printing could help your business? Drop us a line at contact@customboxbuilder.com and we'll help you get started.
OR, for an immediate quote and access to our DIY box design tool, click here!