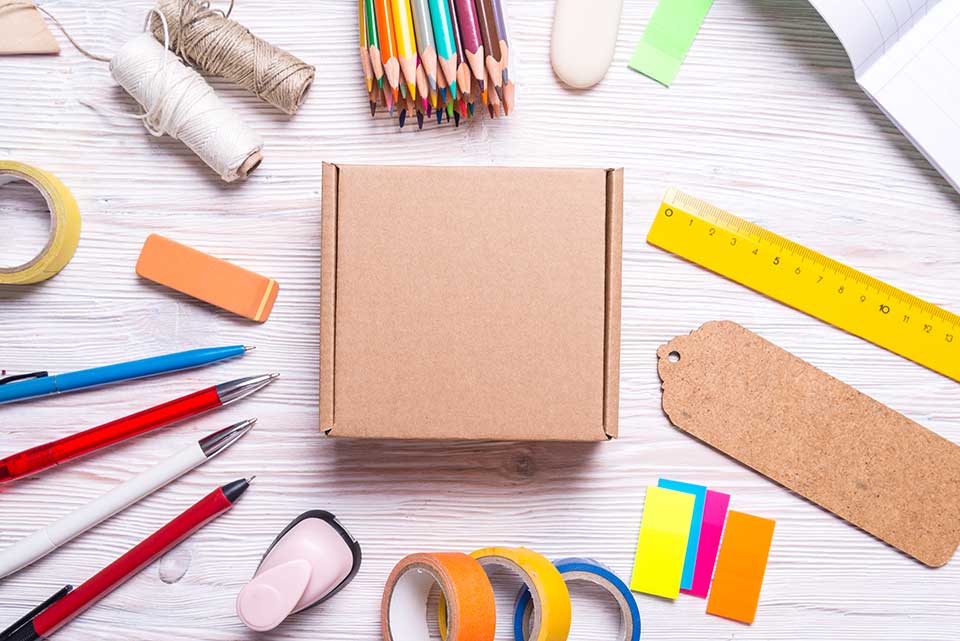 Let me guess. Right now, you're thinking "Here we go. Another Buzzfeed-style list from a packaging company, telling me how custom printed boxes will help me 'differentiate' my business from the competition."
Well…not quite. Yes, custom packaging is important. But most businesses today already know this. Especially e-commerce businesses.
In 2018, you're not differentiating yourself from your competitors by simply shipping your products in custom branded packaging. Almost every successful e-commerce business is already doing it! From the hipster selling custom artwork to the guy shipping no-name HDMI cables from China.
And if you're one of the few businesses not using custom printed packaging, then you're differentiating yourself in the wrong way.
So why are businesses of every kind switching from plain to personalized packaging?
Customer Expectations Have Evolved
It's not enough to have a modern and intuitive website anymore. Squarespace and Shopify have made it easy for anyone to put one together; customers now consider a good website to be a basic necessity.
In fact, the awesome job you've done with your website has only increased the expectations of your customers.
If you skimp out on your product's packaging, you're missing out on an awesome opportunity to further build your brand and create a meaningful, lasting impression with your customers.
As this impression is the last one you get to make before they get their hands on your goods, it's incredibly important it's a good one.
Think about the last really positive experience you had ordering a product online. Now think about the packaging it arrived in. Chances are, the box was branded with the company's logo and some handsome artwork. Maybe — hopefully! — you found custom inserts with printed tissue paper and a handwritten thank-you letter inside.
That's what your customers want today. They want to be impressed.
The Unboxing Experience Matters
We're told to not judge a book by its cover, but let's admit it: the cover does impact our opinion, at least most of the time. It's human psychology.
It may only be subconscious, but receiving and opening a beautiful box just feels good.
When it's done right, custom printed packaging tells us that the company we bought from actually cares. It tells us they're proud of what they've made – that it's coveted – and that we should feel excited that we bought it.
From the look and feel of your website to your business cards to the copy you write to describe your products, every element of your business contributes to how your customers think, feel and talk about your brand. Including your packaging.
There's nothing memorable about a plain brown cardboard box. It doesn't enhance your customer's experience. It doesn't give them anything to look at, marvel over or remember.
A standard brown box says "average." And with e-commerce as competitive as it is, you can't afford to be average.
Social Media Loves It
Speaking of unboxing, there's a whole genre of social media content dedicated to the unwrapping and opening of packages.
From phones to makeup to Taco Bell (we're serious), a YouTube search for "unboxing" reveals over 86,00,000 results; on Instagram, the unboxing hashtag has been used nearly 700,000 times.
What does this have to do with your business? People love sharing — and seeing — cool, unique and aesthetically pleasing packaging, as well as the contents inside.
In fact, there is a whole industry built around influencers who are paid to talk about new and exciting products.
Choosing branded boxes over standard packaging can help you earn authentic social media attention, which can generate new social media followers — and new business.
Looking to purchase custom printed boxes? Don't know where to start? Reach out to us at contact@customboxbuilder.com for some help. We'd love to hear about your plans!
OR, for an immediate quote and access to our DIY box design tool, click here!